Careers and Business Development at KLE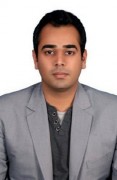 Mohammad Tayyab
(HR / Business Development Executive)
Our HR function plays a critical role in the success of Khan Linkers Estate by serving the needs of the business. By applying the change process, we help create a performance-driven culture for the enterprise.

We attract, develop and retain talent, ensuring employee inclusion & engagement. Throughout our work, we strive to deliver simple and effective services. Our goal is to enhance the productivity of all employees.

Our responsibilities include HR strategies, employee benefit programs, talent management, performance management, employee development, organization development, employer branding & employee relations.
Our priorities are Projects decision making, managing projects, business promotion, project designing, research and build relationship with new clients.